Here come the sights, sounds and smells of October! What a magnificent part of the year in Colorado. Dry leaves that crunch on the sidewalk during brisk early-morning walks. Mild days and chilly nights. Pumpkins, the scent of cinnamon and cloves, and roasting root vegetables. Football season and my official weeknight switch from sparkling water with lime to hot tea with lemon while Rene and I sit in the comfy lounge chairs in our library to read and watch TV.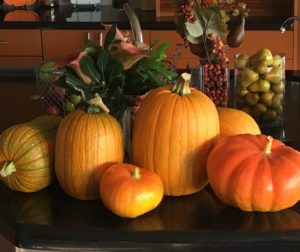 October is the start of a three-month stretch that builds to an enchanting crescendo on Christmas Eve. Christmas Day, that holy day, is a let-down. It's the last day of hearing beloved carols, there are no more gifts under the tree and all there is to watch on TV are reruns, a burning fireplace log or pro basketball games. Plus, it is day one of my annual dread of a week's worth of work to take down all the decorations in our house.
This will likely not come as a surprise, but music is a critical component to my schmaltziness. My late mother was a music teacher, and her very musical side of the family, the Andersons, often became our own choir whenever we attended church together and belted out the hymns.

Thanks to a musical heritage like that, I am ecstatic that Denver station, KEZW AM "EZ 1430," is back to playing the timeless music I grew up with. Seriously, where else can you hear The Carpenters, Tom Jones, John Denver, Herb Alpert, Johnny Mathis, Carole King, Frankie Valli & The Four Seasons, Judy Collins, Nat King Cole, Steve & Eydie, The 5th Dimension, The Beach Boys, Frank Sinatra, Glen Campbell, The Righteous Brothers…I need to breathe! To my dear friend, fellow syrupy sap and KEZW station manager, Rick Crandall, a heartfelt thank you for literally bringing back the soundtrack from my early childhood.
In even truer musical dork fashion, over the years I have compiled a playlist of songs that inspire me, relax me, or make me laugh. Some of my playlist songs are cheesily hilarious. For example, this summer I was cutting back dead leaves from the houseplants in our sun room when "Paradise by the Dashboard Light" by Meatloaf played on my playlist that streams throughout the house. I actually sat down to listen to the lyrics and have a hysterical laugh.
As I pondered the brilliant tongue-in-cheek irony of comparing — you know what — to a baseball game, I wondered at what point in time songwriters stopped telling such memorable stories. For example, those classics like "Cats in the Cradle," "What's Going On?" (the Marvin Gaye version), "Rock and Roll Heaven," "Ode to Billie Joe" and "Both Sides Now" always make me stop and listen. The arc of the song is either bad news, a surprise or a revelation, then the song goes back to the chorus as it fades to the end.
Although not necessarily considered a classic, "Paradise by the Dashboard Light" was from the ground-breaking "Bat Out of Hell" album by Meatloaf that was released October 21, 1977. The album was produced by Todd Rundgren ("Hello It's Me") and is still one of the top-selling albums of all time. When I hear any song from the album, I always think of October because those tawdry, hormone-infused ditties from 8-track and cassette tapes blasted out of the speakers of Camero Z28s, Firebird Trans Ams, Challengers and other muscle cars as they drove up and down main street in Elba, Nebraska, after high school football games in the fall of 1978, when I was in 8th grade. My female classmates and I would clap in unison at the end of "You Took the Words Right Out of My Mouth" whenever a car drove by blasting that part of the song as we walked toward Elba's main street after home football games.
Sometimes I wish it was 1978 and that every month was October. But then I remember — despite obnoxious political ads — how blessed we are to live in this time and place.
I encourage you to celebrate this magical time. Turn on the fireplace and grab a quilt, a mug of hot apple cider and your high school yearbook. Then crank up your favorite tunes from your teen years, curl up on the couch and reminisce. Reach out to your best friend from high school and tell him or her you wanted to say hello and thanks for being your friend. Trust me, you will make their day.
Sentimentally yours,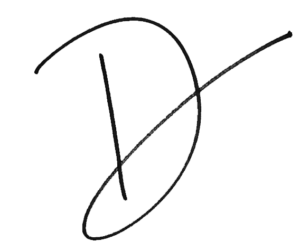 Prefer to listen to my blog instead? Here it is!