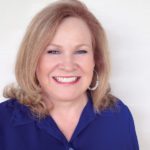 "Diane is one of the very few people in the world who grasps a larger vision and puts focused direction to it!"
DON'T MISS A SINGLE BLOG, APPEARANCE, OR BOOK UPDATE
Enter your email address to subscribe to receive notifications.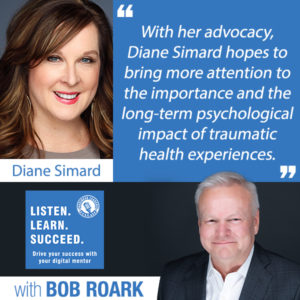 Click to listen to Diane's Business Leaders Podcast
NEAR THE END OF HER 16 CHEMO TREATMENTS FOR BREAST CANCER IN 2015,
---
---
Diane searched for a professional counselor to help her sort out her pendulum of emotions. After discussing her situation with her oncologist, she discovered there were very few professionals who specialized in helping a business executive like herself make sense of her experience. So, at her one-year anniversary as a survivor, Diane founded the Center for Oncology Psychology Excellence (COPE) at the University of Denver's Graduate School of Professional Psychology, the first specialty program in the country to offer graduate-level coursework in psychosocial oncology to clinical psychology students. She is a national speaker on women in business, survivorship and philanthropy, and an advocate for individualized psychosocial support for cancer patients, survivors and their caregivers as a standard treatment protocol.
"Top 100 Business Women to Watch"
- Bizwomen.com
Who is she?
---
---
Diane M. Simard is a senior aerospace executive and multiple award-winning business leader, an early-stage business investor, an award-winning author, a Stage III breast cancer survivor, and an advocate for those challenged by the long-term psychological effects of traumatic illnesses such as cancer.
The Unlikely Gift of Breast Cancer
During the early days of her breast cancer diagnosis, Diane became so overwhelmed with her emotions that she started journaling. She captured the smells, sights and sounds of her 16 rounds of chemo followed by two lumpectomy surgeries and 33 daily radiation treatments.
....Continue Reading
A Professional's Perspective
---
---
"Diane weaves an engaging tale that is blunt, unapologetic and humorous. This memoir is not for the faint of heart. As a psychosocial oncologist, I look forward to recommending this book to loved ones who are intrigued about what the cancer experience is like for their friend, family member, or co-worker. Additionally, it is a story about post-traumatic growth, benefit-finding and gratitude—all of which are important tools for healing from the traumatic events of our lives."
- Jana Bolduan Lomax, PsyD
Notify Me When Diane's New Book is Published
October 30, 2019
Is it me or was everyone geared up for a spectacular autumn display of colors on the front range of Colorado? I thought sure the leaves
[…]
October 1, 2019
October is finally here! All our houseplants are back inside, so if you visit us be careful where you walk so you don't get stabbed by
[…]
September 4, 2019
Rene and I — who share the same birthday — had a blast at our joint birthday bash at Launchpad Brewery in Aurora on September 1.
[…]