Welcome to 2019! Here's to hope, optimism, and good health for your new year.
But first, a jolt. Twenty years ago, we were starting the countdown to Y2K, that non-event that had those of us in the information technology industry spooked. I remembered lying awake in bed at 11:58 p.m. on December 31, 1999, contemplating whether nuclear missiles in Wyoming might accidentally detonate and land in our backyard.
Those were frightening days, followed not long after by the terror and destruction of 9/11. Our country's will and patriotism were tested, and we responded to the call.
Since then, things have been…weird. Economically, politically, and socially. To my own surprise, though, even weird stuff doesn't get me riled up anymore. Rene will tell you I have finally stopped screaming, "Nobody cares that a cat can play the piano! It's not news!" at the TV during local newscasts.
Has this journalist given up on the power of the press? Am I beginning to turn a blind eye to the unspeakable acts of violence and corruption rampant in our world? Not at all. I have simply accepted that cat videos apparently appeal to the dwindling number of people who bother to watch network news. As far as the violence and corruption in the world, I pray for peace and understanding, but I am also grateful for those who protect our freedoms and shield us from harm.
Auld Lang Syne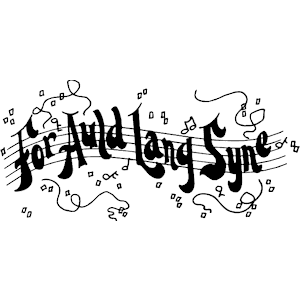 So, here we are again. It's late December, another auld lang syne, which—according to Reader's Digest—literally translates to "old long since," and essentially means "days gone by." Over the past 12 months of blogging, I have come to this realization:  I don't wish I could go back to the days of my youth, I just marvel at the level of detail from those experiences that are still etched in my mind. Such as, the smell of popcorn popping in the old gym at Elba High School home basketball games, the taste of savory, crispy fried chicken my Aunt Eleanor Moravec (our phenomenal cook at Cotesfield School Dist. 14) made for our lunches during grade school, and the way Mother Nature created glossy wind-driven snow sculptures against the sides of farm buildings during Nebraska snowstorms.
Update – The Unlikely Gift of Breast Cancer
I stopped setting new year's resolutions long ago, but I still believe in setting challenging, realistic goals throughout the year. One of the goals I set to help me continue to heal from the trauma of breast cancer was to publish a book about my experience, based on a journal I kept during treatment. Well, late last month, after nearly three years and 13 revisions, I hit "send" on my home computer and submitted the final manuscript to the publisher. My book, The Unlikely Gift of Breast Cancer, will be available in both soft cover and ebook format, and will likely be available sometime between January 1 and March 1. Welcome to the world of self-publishing, where in exchange for a "We'll get to it when we get to it" publication schedule, I will maintain all the rights to my book.
In the coming weeks, I will attempt to convince you to purchase my book by offering up sample chapters for free. Please don't feel obligated to buy it, although if you do, I would be extraordinarily grateful if you would post a brief review on Amazon (I'll send details on when/how). As you may already know, I can do all kinds of public speaking, marketing, and groveling to convince readers to buy my book, but one of the most effective things I can do to help bring more attention to the long-term psychological impact of cancer (the book's theme) is to entice readers to write book reviews of The Unlikely Gift of Breast Cancer on Amazon.
There you have it. We are about to enter the year 2019, nearly two decades after Y2K, and success at book publishing is determined by how well an author understands the Amazon algorithm. I have already decided to stop fretting about an algorithm and continue to speak from my heart. Thank you for listening.
On a side note, I put up an author page on Facebook. Similar to Amazon, the key to a Facebook author page is to be liked. So, if you are so inclined, I would be grateful if you would "like" my author page on Facebook. Simply click on this link. Thank you so much.
Clink!
Some final random thoughts about 2018 as we clink our virtual champagne glasses: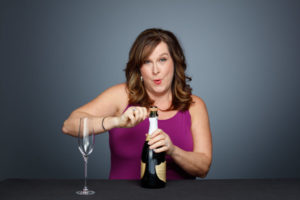 Congratulations to Chanel (Pop) and Josie (Ma) Simard, who celebrated their 60th wedding anniversary in May. These two loving individuals, parents to my amazing husband and soulmate, Rene, have helped fill the void left by my own parents decades ago. Chanel's and Josie's patriotism, compassion for others, and love of family provides inspiration for so many.

Electric aviation's time is finally here, and I am humbled by what Bye Aerospace accomplished over the past 12 months. Some of our accomplishments have not, and may never, be disclosed to the public, but our momentum is strong. Bye Aerospace is striving for our two-seat Sun Flyer 2 airplane to be the first Part 23 FAA-certified electric airplane, and it is an honor to be part of this valiant effort, working alongside such brilliant, caring teammates.

One final farewell to some of the influencers of my life to whom we said goodbye over the past year:  Aurora (Colorado) Mayor Steve Hogan; President George H.W. Bush; Aretha Franklin; my former high school band teacher, Richard Ingerle; Sen. John McCain; and my dear college friend, Genene Wieser Hayden.
Peace and good cheer,